Zero Waste Kitchen Set
38.00€
This box contains all the kitchen essentials: 200g Marseille soap, French bamboo straw, dish brush with head, 25/25cm bee wrap, washable sponge, washable paper towel, S charlotte and a card to plant. It's the perfect gift to spread the word about waste-free cooking!
In stock
A useful, economical and meaningful gift! The Zero Waste Kitchen set is neatly packaged in a kraft box. This kit provides the basic elements needed to start and introduce your kitchen to a zero waste lifestyle.
Your kit contains :
– A dishwashing brush with head
Synthetic sponges and dishwashing brushes are very polluting for the environment. Our wooden and natural plant fibre dish brush is a real zero waste alternative. Ideal for stubborn dirt on glasses, plates and pans, it will clean your dishes perfectly without scratching them.
– A 200g Marseille soap
Marseille soap is an essential part of the zero waste approach. It can be used for many purposes: washing the body, teeth, dishes, surfaces, etc. 200g.
– A bee wrap
Reusable and ecological food packaging, the bee wrap is a sustainable alternative to food film and single-use aluminium foil. It can be used to cover a dish, a bowl, etc. but also to wrap your fruit and vegetables, sandwiches, biscuits, etc.
– A washable sponge
This sponge is washable, reusable and has a kapok (vegetable fibre) interior. This sponge is highly absorbent and will allow you to clean your surfaces, worktops, etc. in the same way as with a disposable sponge. The Angie be Green washable sponge has a soft fabric side (cotton or linen) and a scratchy linen side.
– A food preservation charlotte
Ideal for eliminating aluminium, stretch paper and the like, opt for the zero waste and sustainable food wrap. The food wrap covers salad bowls, bowls, pots, jars etc. Made in France, it is made of cotton fabric coated with natural water-based products without solvents and certified OEKO-TEX®.
Size S : Diameter 13 to 16 cm – Bowl / Small container.
– A washable paper towel
Practical, stylish, absorbent and economical, the washable paper towel will allow you to banish disposable paper towel rolls from your kitchen. A spilt glass, hands to be wiped… it's our household essential! The washable paper towel has a sponge side for absorbent properties and a patterned fabric side.
– A planting card
Our planting cards are made less than 500km from Paris. The paper is firm with a slight sheen. The seeds are clearly visible and give the paper a natural and aesthetic appearance. The seeded paper is 100% natural and 100% biodegradable.
Did you know that? Since 1990, Surfrider has become a leader in the fight to protect the oceans and its users. Surfrider offers sustainable, plastic-free and high-quality beach-inspired clothing and accessories for those who want to support our cause: the protection of the ocean. When ordering, you can also take the opportunity to make an additional donation to Surfrider. Thank you for your support!
Ref.: RG521677UQ01715
Category: Accessories
Weight: n.d.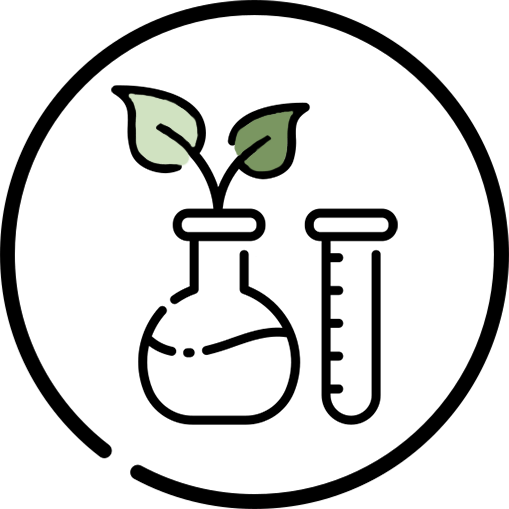 Oeko-Tex
The Oeko-Tex Standard 100 label guarantees that the product does not contain any toxic substances. The product is checked at every stage of processing and must not contain any substances that are harmful to health.
Only logged in customers who have purchased this product may leave a review.